Application Overview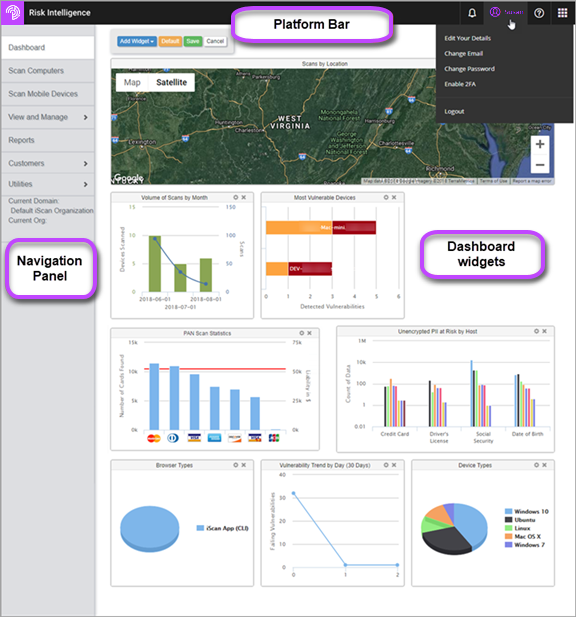 Platform Bar
- Access the Notification center for warning or Info notifications about the system. See View Notifications.
- Dropdown menu allows you to Manage your Profile.
- Links to the Support Portal where you can access the Online Help and Knowledge Base articles.
- Available if you have access to any other applications in our suite.
Navigation Panel
Items displayed in this panel are determined by your access rights as defined by your organization and user role.
Dashboard - Real-time quick view using numerous widgets to display statistics about the devices you've scanned and their associated risk. See Dashboard.
Scan Computers - Click here to scan Windows, Mac and Linux computers. Choose from various scan types and delivery methods. See Scanning.
View and Manage - Essential management tools that allow you to perform every day tasks like:
Reports - Create reports on scanned data to see how your devices are at-risk. See Reporting.
Customers - Add organizations to your organizational hierarchy using the Add Customer wizard. See Add New Account.