Backup Manager Interface
The interface of the Backup Manager consists of four main pages:
If using a backup profile, several of the preference tabs and configuration settings will become locked and cannot be edited. These pages are identified by a banner at the top of the page and the individual settings will be locked with a padlock icon.
The graphical user interface (or GUI) also provides details of the device you are currently viewing which can be found by clicking Backup Manager on the menu bar.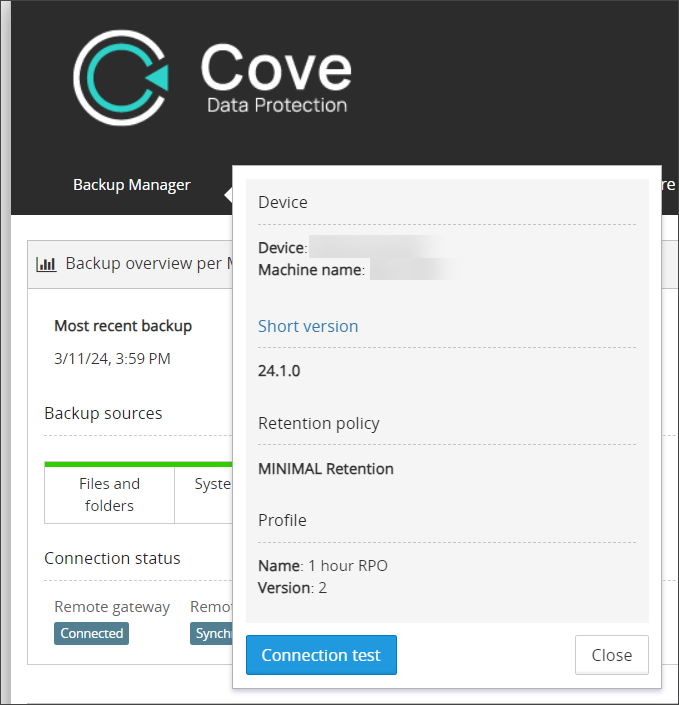 On this popup you will see the device name as it was given during the install, the physical machine name as determined on the computer itself, the version of Backup Manager installed on the device and the name of the product the device is using (if one is assigned to it).