Display Devices Running
Remote Background Management
The Dashboard displays Remote Background Management's current state in the North-pane, Summary tab and Device Inventory Report. The available states are: Pending, Active, Installation Failed.
North-pane
The
column returns the current Remote Background Management status for all devices in the North-pane selection.
To display this column (if deselected).
Click Columns above the

North-pane

Tick the box against

Remote Background

to enable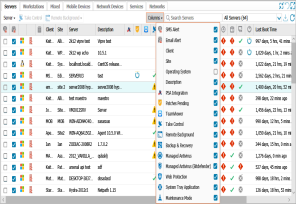 Summary tab
The Device's Summary tab shows Remote Background Management's current status.
Select the device in the

North-pane

Go to its Summary tab
Device Inventory Report tab
The Report returns monitoring details for the selected devices including their Remote Background Management state.
Go to Reports > Device Inventory Report
Filter by Clients, Sites and Devices
Ensure the selected Columns include Remote Background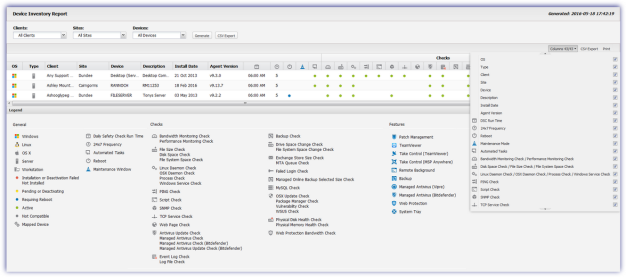 What do you want to do?