Modify Your Account Settings
As an MSP you will have a 'Partner' account/organization type set up for you. This means that you are able to add customers as sub-organizations as required.
Before you do this, you need to define the following in your Account Settings pages:
Currency Symbol - Add the currency symbol that applies to your organization. This is the symbol that will be displayed alongside the 'Potential Liability' amount calculated and displayed in the Data Breach Risk, Data Discovery and File Finder reports.
Liability Amount - Enter the liability amount per record used to calculate your organization's Potential Liability.

See Change Currency Symbol and Liability Amount.

Branding - If desired, you can add your own logo to the scan results reports. See Customize Logo on Scan Results Reports.
Access your Account Settings pages by clicking on your username in the Platform Bar and selecting Account Settings: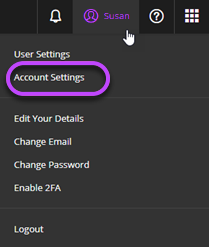 The Account Settings pages for the organization are displayed: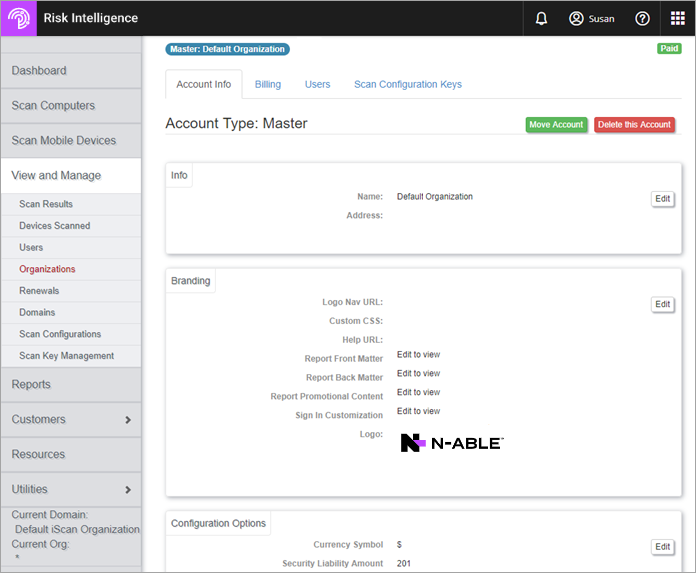 For more information on the features available, see Account Settings.