View Deferred Support requests from End Users and customers
The Deferred Support report shows a list of support requests sent by customers.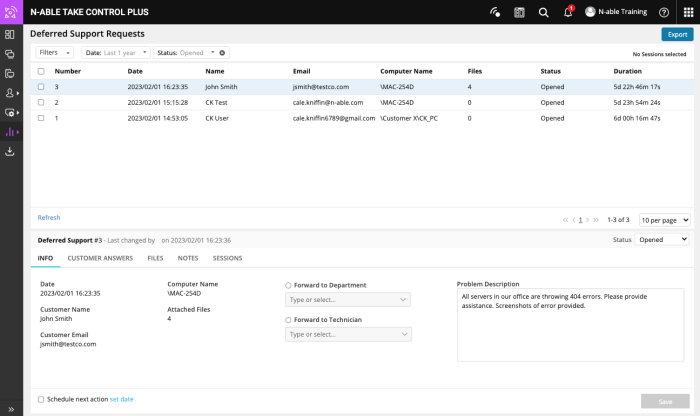 Navigate to Reports > Deferred Requests and select a deferred support request from the list to view more information.

From the Info tab, you can forward a ticket to a specific department or technician, change a ticket's status, Schedule Next Action, or change the status.
The Custom Answers tab shows the answers provided by the end user when creating the ticket.
Use the Files tab to download files attached to the ticket.
In the Notes tab, technicians can add a note and provide more information to help track incidents. For accountability purposes, the notes save the input time (in UTC) and cannot be deleted.
The Sessions tab lists all the sessions added to the ticket.
Files from closed support requests are deleted after one month.
What do you want to do?