Passportal Integration Feature
Once Passportal and N-sight RMM are integrated, you can begin to utilize the newly imported data. To get you up and running with the integration, this section covers some of the new features available with your assets as part of the N-sight RMM integration.
For information on setting up the integration, as well as changing the settings, please visit Passportal Integration Configuration.
Accessing Synchronized Assets
You can view any synchronized assets from

N-sight RMM

by navigating to any client you have chosen to sync and simply selecting Assets.
Selecting any of the assets will present you with a screen providing information on several pieces of Asset Information such as Name, IP address, Type, Last logged User, Domain, User Defined Fields, and many others.
N-sight RMM

Features Available in Assets
Launching Remote Sessions
You can launch remote N-sight RMM sessions from within Passportal by selecting the Remote sessions Icon .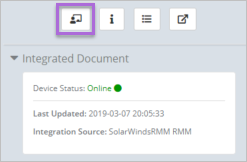 This will allow you to launch a Remote session using:
RDP
TeamViewer
Take Control
Access Additional Asset Information
You can get additional audit information from within Passportal by selecting the Audit Devices Icon.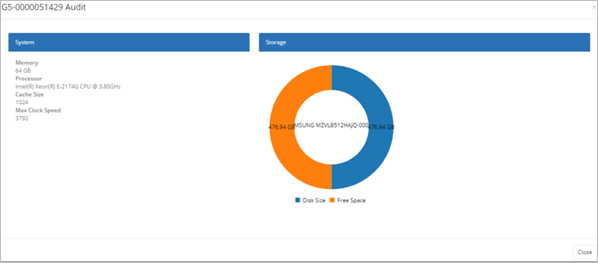 This will allow you to gather additional asset information without needing to log in to N-sight RMM.
Asset Software Inventory
You can view information on what software is installed on this asset from within Passportal by selecting the Software On Device Icon.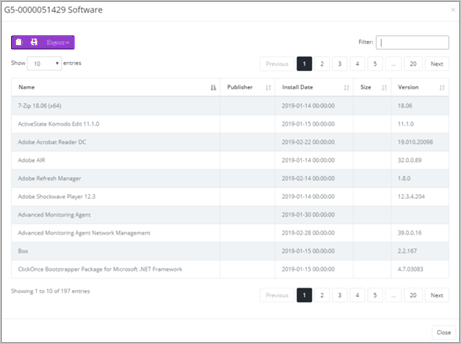 Asset Revisions
You can view and revert to older revisions of an asset from within Passportal by selecting the Icon