Remove Messages from Quarantine
Removing a message from the quarantine is the same as moving the message to your bin in your email client. This is the equivalent of saying you do not wish to see the message or its content but also that you do not need to take any other action against the sender such as adding them to the Block list.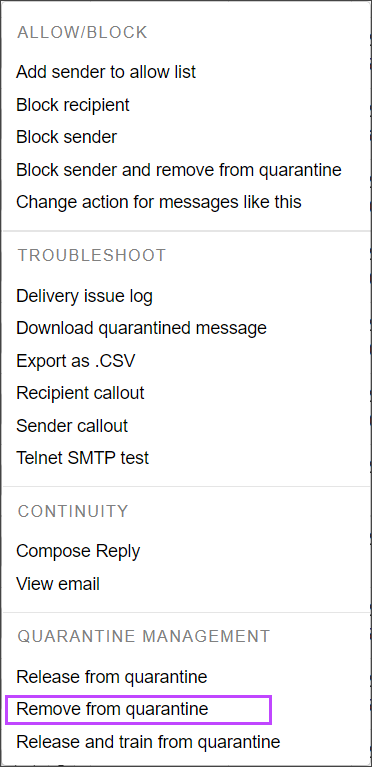 Select Incoming > Spam quarantine
To remove a single message:

Click the arrow to the left of the message to open the action menu
Select Remove from quarantine

To remove multiple messages:

Place a tick in the box alongside each message you want to remove
At the top or bottom of the page, find the --select action-- dropdown
Select, Remove from quarantine
Click Apply

The message(s) will be removed from the system completely.