Manage Email Notifications Templates
This page lists all available email notifications templates for email notifications sent out from the Control Panel. If required you can edit any of these - and restore them to their defaults if necessary.
In the Admin level Control Panel, go to Branding > Email notifications templates to open the Email notifications template page: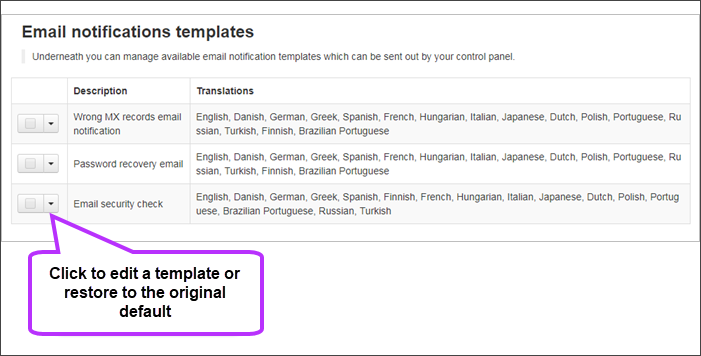 Edit an Email Notification Template
Click on the dropdown alongside the template you want to edit and select Edit.
The generic template settings are displayed at the top of the page followed by the email subject and body for each language available:

In the generic settings at the top of the page, you can choose to customise the 'From' address of the notification.
You can also make any changes to any of the different language notifications where required.
Once you've made your changes, click on Save at the bottom of the page.