Unrecognized Domains Log
The Unrecognized Domains log feature provides Super-Admin users with functionality to search through Incoming and Outgoing connections received by the filter that have not been associated to a domain. These are kept for a short time before being purged.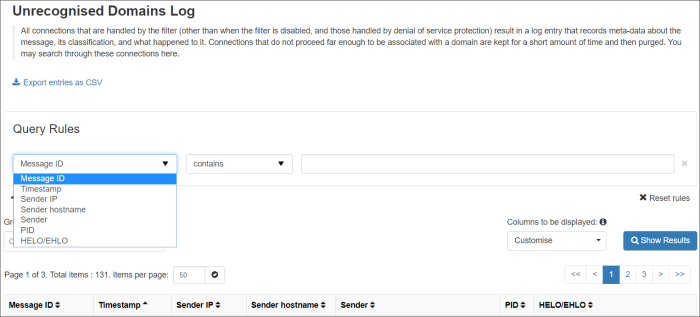 The Unrecognized Domains Log pages are found in the Incoming and Outgoing sections from the left-hand menu when logged in to the Super Admin level control panel.
Query rules
You may search the connection results using a number of filter criteria:
Message ID
Timestamp
Sender IP
Sender Hostname
Sender
PID
HELO/EHLO
These results are read-only and you can not apply an action to them