Importing from AutoTask
If you are migrating from AutoTask to Service Desk, the AutoTask import feature allows you to import the following data with minimal service disruption and effort:
Due to the potential volume of data the import can take between one and 24 hours. Once the installation process is completed you will be notified that Service Desk is ready for use.
To Import from AutoTask
During the

Service Desk

integration process wizard (see Service Desk Integration Setup Screens), in Step One - Choose your Service Desk website name (this is where you choose your preferred Service Desk URL), select the Import from AutoTask option:

Next, enter your AutoTask username and password for your AutoTask instance and click on Confirm AutoTask Details:

In the next step you need to enter Priority Mapping for imported tickets. Select how the AutoTask priorities should map to Service Desk Ticket priorities.
In the same page you also need to set the default credentials for your new Service Desk account: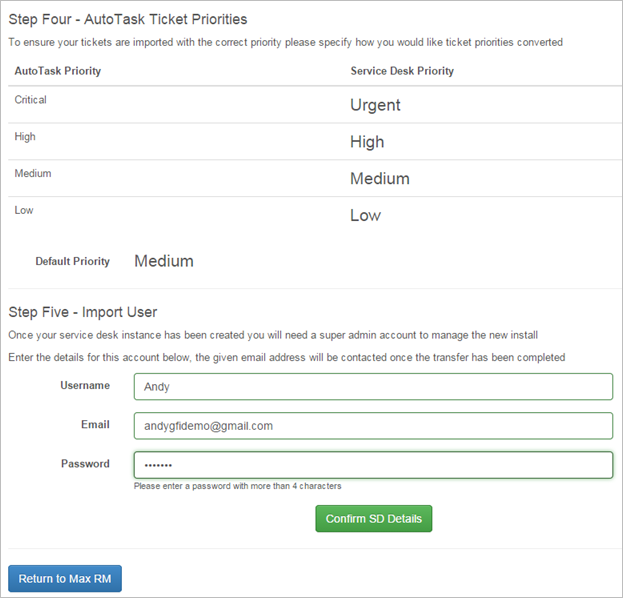 Once the process is complete your installation details will be emailed to you and you can start using Service Desk.