Customize the 'Help with Report' URL in Scan Results Reports
This topic describes how to customize the Help with Report URL found at the top of the scan results reports.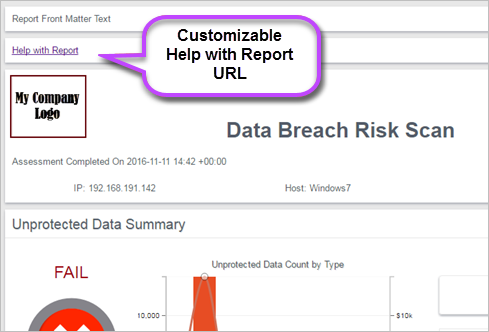 Go to View and Manage - Organizations and double-click on the organization you wish to open. The Account Settings pages are displayed.
Click to open the Account Info tab.
In the Help URL field, enter the URL you want to be accessed when this link is clicked.
Once you're done, click Save.