Display devices running TeamViewer on the Dashboard
N-sight RMM accounts created after Dashboard v2021.01.05 cannot integrate with existing TeamViewer standalone installations.

For N-sight RMM accounts that existed prior to Dashboard v2021.01.05, TeamViewer standalone integration requires that all devices using TeamViewer have Windows Agent v10.11.1 or later.
Dashboard Columns
The Columns option available above the North-panes can be used to display those TeamViewer
enabled Devices along with the installation's current state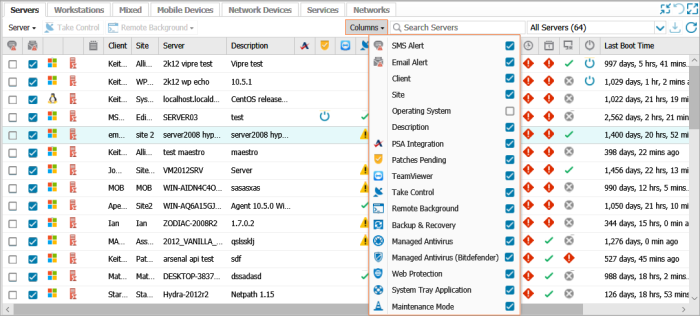 Device Inventory Report
The integration's status also appears in the TeamViewer column of the Device Inventory Report available from the Reports menu.