Autofill Usage - iOS
Once Autofill is enabled, when you browse to a login screen on a web-site, or access the login dialog for an app on your iOS device, N-able Passportal will attempt to match a saved credential for use to log in.
Once you have selected the username or password field, the iOS keyboard will offer N-able Passportal as an option.
This may take the form of a fully matched credential, or access into the credential vaults via the key icon: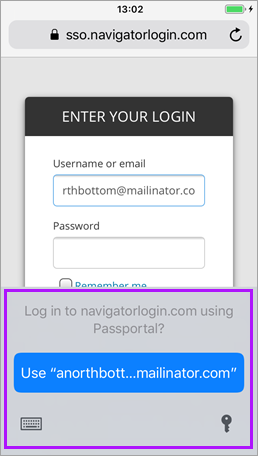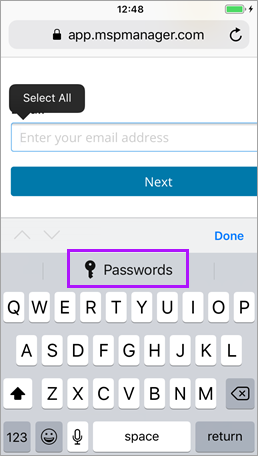 Select the required credential from those offered to inject it into the appropriate fields for your login.
If selecting into the vaults, you will be presented with a list of available credentials.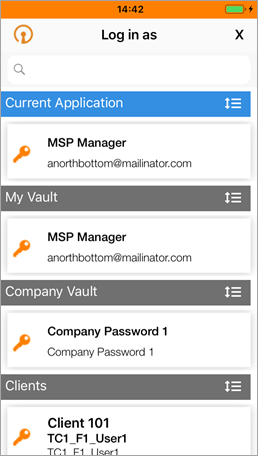 If you are no longer authenticated in the N-able Passportal app, you will be prompted to re-authenticate before any of the options can proceed.