Email Level User Guide
This Email Level User Guide describes how you can access the Mail Assure application as an Email User - and then go on to perform a variety of tasks including searching for and reporting on specific mail and viewing the spam quarantine.
Accessing
Mail Assure
Using the link supplied by your administrator, log into the application using your email address and password.
If you have forgotten your password or want to add yourself as a Mail Assure user, use the Retrieve log-in link in the Login page.
Application Overview
The features on the dashboard may differ, depending on what user access permissions your administrator has given you. It may also look different if your administrator has configured personal branding.
However the page should look similar to below: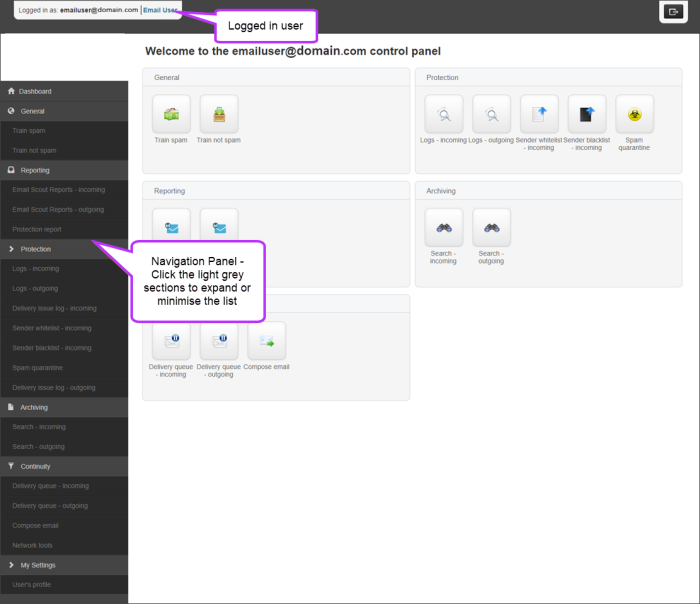 Click on the tiles on the dashboard to access a page, or click the headings in the Navigation panel to expand menu items - and navigate to the relevant section within the application.