Users & Permissions
The system's Users & Permissions pages, allow you to add and manage users' login credentials so that they can access Mail Assure.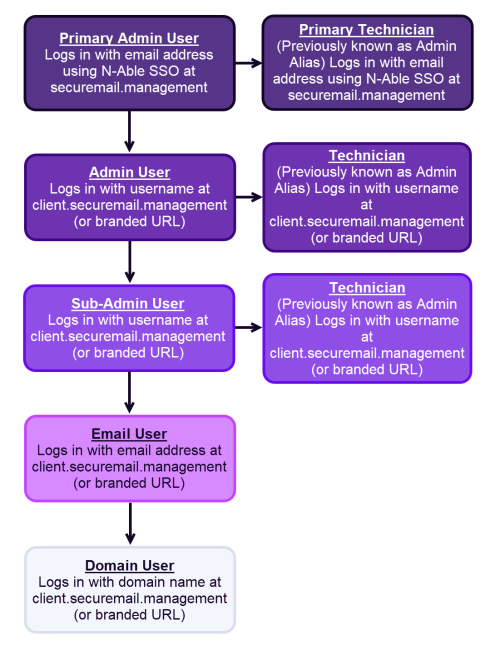 There are different types of users:
Admin
Sub-Admin
A Sub-Admin user is simply an Admin user that belongs to a higher level ("parent") Admin.
Technician
Domain
Email
This page also allows you to set credentials for enabling OAuth on your Control panel.
What do you want to do?