Map Network Printer
Quick Description
This Automation Policy maps a network printer to a device.
Applies To
On-premises

N-able N-central

8.1.0.1086
Last Revised
Feb. 21, 2012
Overview
This Automation Policy maps a network printer to a device. If required, the logged on user will be prompted to complete driver installation wizard.
Input parameters
Path of Printer to Map: <string value>
\\printservername\printername
\\printserver\printername PCL 6
Automation policy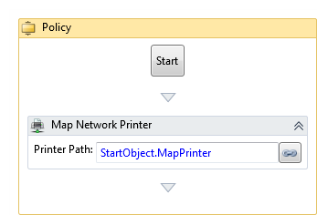 Outcome
Network printer is mapped to the device.
Troubleshooting
There is no troubleshooting available.