Startup Apps and Top Processes
Quick Description
This Automation Policy retrieves a list of applications that run during startup as well as top CPU and Memory intensive processes.
Applies To
On-premises

N-able N-central

8.1.0.1086
Last Revised
Feb. 21, 2012
Overview
This Automation Policy has nested the List Startup Applications and List Top CPU-MEM Processes policies. For more information on each nested policy, see:
Input Parameters
Number of Processes to List: <number value>
Automation Policy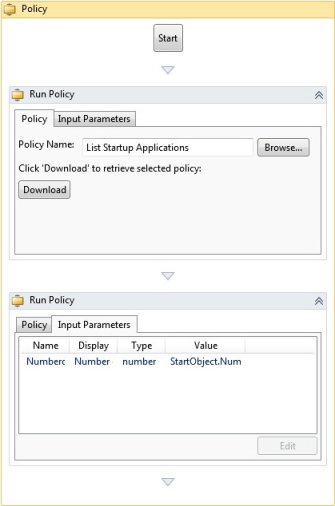 Outcome
Applications that run at startup and top CPU and Memory intensive processes are listed.
Troubleshooting
There is no troubleshooting available.