Show Cisco Running Config
| | |
| --- | --- |
| Quick Description | This Automation Policy shows the Cisco router running config. |
| Applies To | N-central 9.2.x |
| Last Revised | August 20, 2013 |
Overview
This Automation Policy shows the Cisco router running config.
Input parameters
Router IP Address: <string value> 192.168.1.1
Router User Name: <string value> admin
Router Password: <password value>
Router Port Number: <number value> 22
SSH Command: <string value>
Automation policy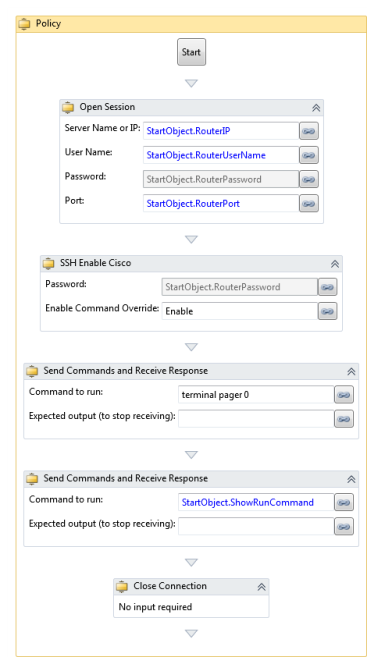 Outcome
The configuration that is currently running on the router is displayed.
Troubleshooting
There is no troubleshooting available.